What fun we had while the Pianos were here. MudPies &  Butterflies happily sponsored homeschool kids in 2 outdoor piano concert/recital. One on the Pier in Santa Monica and the second across the street from the LACMA museum .
PianoKids Part One & Two:
Homeschoolers not Truants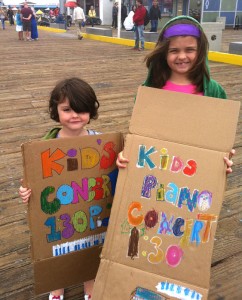 Thank you to those who threw their family and friends in the car and came out and supported these Homeschool kids taking their musical passion and fun to the public. In addition to music, we had some truly inspired dancing in the background.
One of our M&B home- schoolers, Jahan Raymond, played a composition of his own devising and a few classical pieces.  Other children played on the keys or chose their personal favorites.
You may be curious as to why there was a piano on the stairway on Wilshire in the first place.  Due to a global initiative to increase intimacy and connection  communities – STREET PIANOS hit LA for three weeks.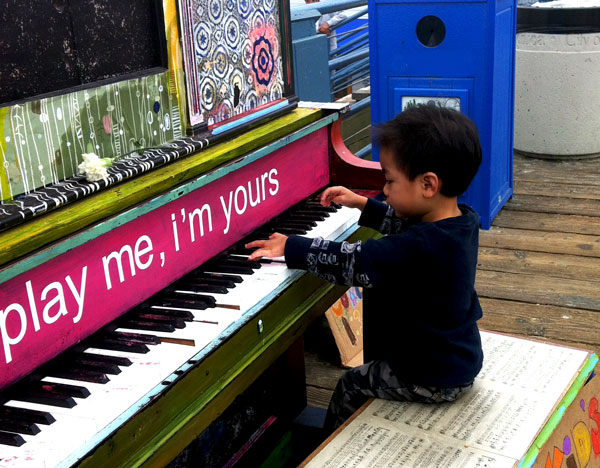 Over 30 pianos have been decorated and embellished by prominent artists and local groups.  And were installed in accessible outdoor locations through out LA.  Who knew so many could play so well?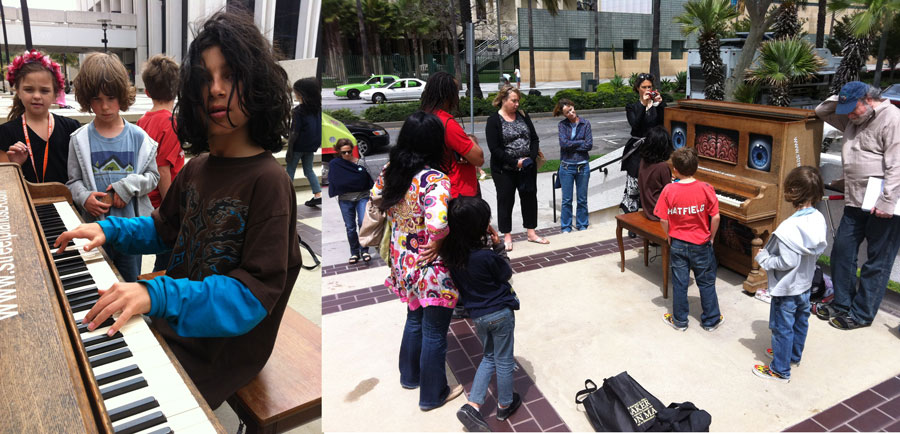 Don't forget to click on images that will  connect you to video footage.