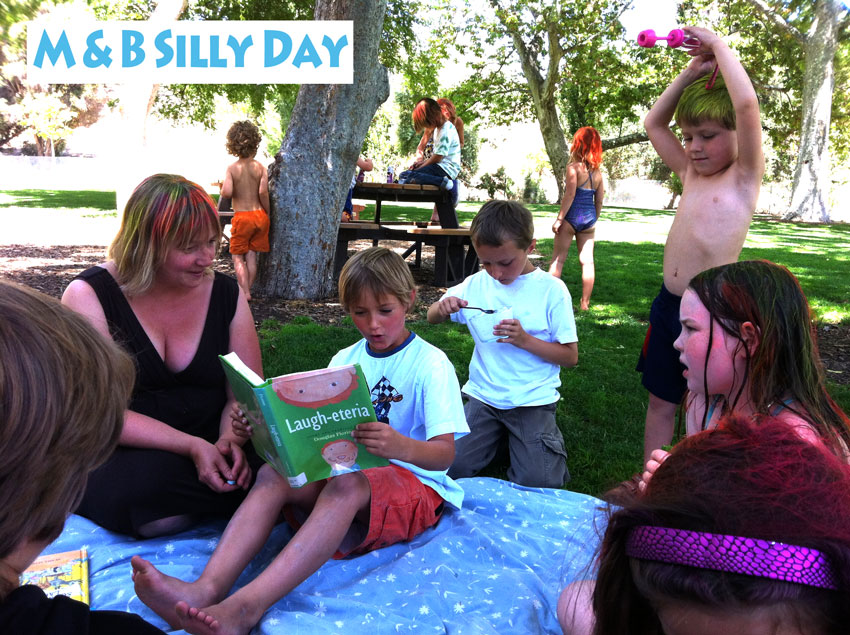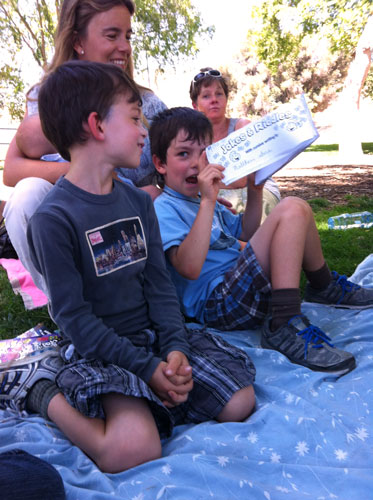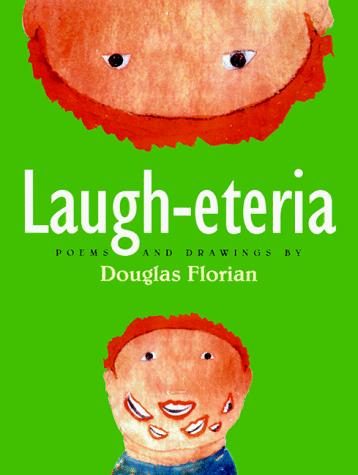 We GOT SILLY!  Crazy Costumes or Mis-Matched.
Let's Kicked off the first Summer MudPies & Butterflies' Parkday in Silly ways.
M&B Mom Anna and her son (see below) hosted.  They were greatly inspired by the book, Laugh-eteria by Douglas Florian, which Peter read passages from to tickle our funny bones.
Laughing is all over the day's Agenda
1.  Share your Silliest Riddles and Jokes with your friends
2.  Design and create your own comics (funny, silly or serious).
3.  Make a Funny hat with provided supplies.
4.  Get a Silly Hairdo
5. And a Hilarious Goofy Frozen T-Shirt Contest Contest to keep us Cool in the Heat.